Thank you for your interest in the Sebastian River Area Public Mural Program (SRAPMP). Our mission is to showcase the charm of our Sebastian River Area, rich in history, and modeled to promote tourism, community interactivity, and local business awareness.
Mural Guidelines
Mural location must fall within the City of Sebastian's Community Redevelopment Area (CRA). Please see CRA Map here.
One mural per building shall not exceed 100% of the size of one wall. Murals that utilize more than one wall shall adhere to size parameters and be continuous in approved category.
A mural shall be prohibited from facing a residential zoned district.
Text or lettering shall not exceed 10% of the mural area.
Murals determined to be advertising shall be considered a sign and shall be included in the calculations of allowable sign area in accordance with Article XVI.
Mural applications will be approved with the guidelines set forth by the Sebastian River Area Public Mural Program (SRAPMP). Murals under this program are exempt from Sec. 54-4-21.A.6 colors.
Subject to approval by the City of Sebastian River Area Public Mural Program
Mural categories:

Beach / Indian River Lagoon / Lakes, i.e., Stick Marsh / Rivers, i.e., St. Sebastian River
Birds in Florida, e., white pelicans, roseate spoonbills, ospreys, herons, ducks
Fishing / Fishing Village
History / Treasure Coast
Interactive, i.e., bird wings, 3-D
Native Flora (plants) & Fauna (animals), i.e., mangroves, palm trees, sea turtles, alligators, manatees

Business owner agreeable to project, building owner/lessor agreeable to project, business owner understands costs will be associated with this project and defined for their consideration (defined per project), and building owner must adhere to the City Land Code.
ARTIST REQUIREMENTS
All artists must abide by the Sebastian River Area Public Mural Program Guidelines (see Guidelines above).
Artists must provide the SRA Mural Committee with a resume that includes photos of murals they have completed along with at least 1 piece of artwork they have done that falls within the categorical parameters of the program (Beach/Indian River Lagoon/Lakes/Rivers, Birds in Florida, Fishing/Fishing Village, History/Treasure Coast, Interactive, and Native Flora & Fauna)
Artist agrees to release all ownership rights of the completed mural and allow the SRA Mural Committee, the Sebastian River Area Chamber of Commerce, and the Wall Owner to use their name, likeness, and mural for publicity and promotional purposes.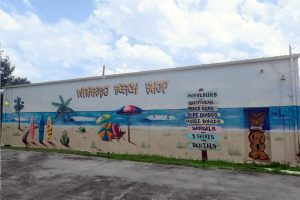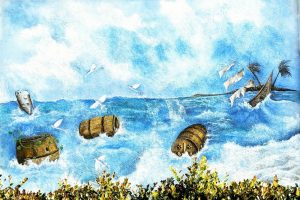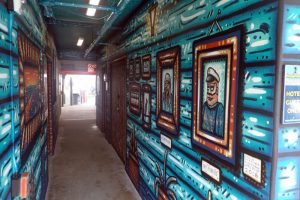 Murals Throughout Florida